Prodcution processing

1.Forging: More than 10 giant processing machines include forging machine which has 1600tons capacity and cold heading machine which has 350 tons capacity.

2.Machining: nearly one hundred machines including advance NC turning lather, NC milling machine, and other professional machines.
3.Heat Treatment: apply advanced non-through controlled atmosphere high temperature mesh belt furnace, high frequency quenching producing line, and auto-control cementation furnace.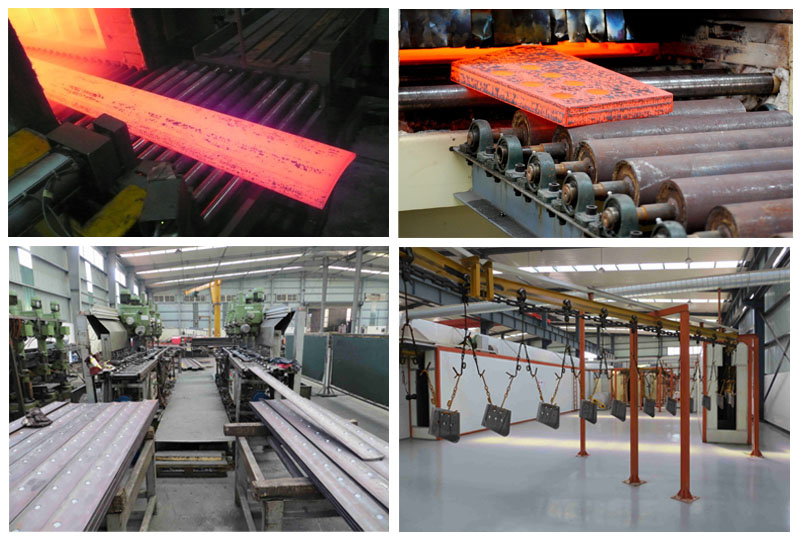 1.Forged steel deep-hardened.
2.High strength of roller body to avoid bell mounting effect.
3.Lifetime lubrication for no maintenance requirements.
4.Specially designed excavator rollers for high impact applications.
5. Dozer roller designed for high wear load.
6.Special Boron-Manganese modified fine grain alloy to ensure quality and consistency.
7.Differential hardening process provides hardness in high wear areas and an elastic core to resist shock and impact loads.
8.Uniform hardening to provide maximum wear life of track chains and rollers and to all of the components that are in frictional contact, like (idlers, pins, bushings and sprockets).
If you have a mass of count products with new type, we also can develop the new one for you. If you don't find the type you want at follows, please give us the particular information of the type you want, and we'll do our best to help you.
Production workshop

Our factory have set a reliable quality control system, and is equipped with advanced testing equipments.
Such like:
Spectrum Analyzer, Intelligent Carbon sulfur Analyzer, Automatic Elemental Analyzer, Metallographic Image Analysis System, Computer Fluorescent Magnetic Flaw Detector, Significant Hydraulic Universal Testing Machine, Electro-hydraulic Pressure Testing Machine, Pendulum Impact Test Machine, Three Coordinate Measuring Instrument etc. We do IQC, IPQC, FQC in every step to make our products perfect. These ensure the products are made with the good-standard and high-quality. We certified by ISO9001:2000, and specifically designed, engineered and manufactured under consistent quality control. We also make goods according to OEM requirements.

Our team and office



1. For all your inquires about us or our products, we will reply you in detail within 24 hours.
2. We have engineers help you solve all the problems of technical.
3. We have sales who have engaged in engineering machinery about 5years to help you custom-made the sales solution.
4. We have a good translation, enthusiastic sales and service who can speak fluently in Englishlanguage.
5. We offer OEM services. Can print your own logo on roduct , can customize the retail box packing and other things.